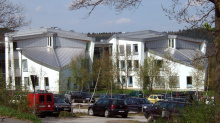 Location
University of Siegen
Artur-Woll-Haus
Am Eichenhang 50
57076 Siegen
Germany
How to get there:
More information will follow soon.
The City of Siegen
Siegen offers a rich program on culture, entertainment, history, and nature.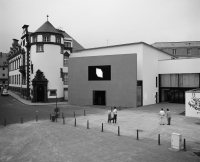 Museum für Gegenwartskunst (Museum of Contemporary Art)
http://www.kunstmuseum-siegen.de
The Museum of Contemporary Art aims at enhancing the understanding and fascination of art in general. It hosts several permanent and temporary collections by artists like Bernd and Hilla Becher, Francis Bacon and Lucian Freud.
This website is available in English.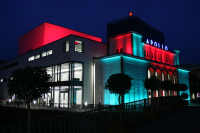 Apollo Theater
http://www.apollosiegen.de
Siegen's new theatre shows plays and concerts for both children and adults. A very popular free guided tour of the theatre takes place on every first Monday of the month.
Medien und Kulturhaus LYZ (House of media and culture LYZ)
http://www.lyz.de
The LYZ offers not only traditional plays, but also cabaret, film screenings and literature readings.
Rothaarsteig
http://www.rothaarsteig.de
Close to Siegen you can find this 154 km long hiking trail from Brilon to Dillenburg. It is a great opportunity to experience the beautiful landscape and nature of the area.
This website is available in English.
Historic city centre
http://www.siegen.de
You can explore Siegen's city centre by foot. Besides cosy coffee shops and lively pubs you will find some interesting historic buildings, e.g. Unteres Schloss ("Lower Castle"), Nikolaikirche (church of St. Nikolai) or Oberes Schloss ("Upper Castle").
Köln (Cologne)
http://www.koeln.de
From Siegen, you can get to one of Europe's most interesting cities easily and quickly by car or public transport. A train to Cologne Central Station leaves regularly from Siegen.
This website is available in English.